Group Life
Making Christlike Disciples in the Nations
At Real Life Community, one of our core mission areas of focus is GROWING in Christlikeness. Historically, this is known within the church as "discipleship." We don't just want people coming to Sunday services and making decisions to believe in Jesus. We want each person to press into the transforming work of God in their lives so that they can reflect the image of their Savior in the world.
We have chosen to work toward this goal of GROWING in Christlikeness through Group Life. We believe that sharing life together in studies and/or ministry activity with others is one of the primary avenues God uses to shape our lives into the likeness of Jesus.
We believe this will create regular opportunities for renewal, on-ramps for people who are interested in engaging in the GROWING aspect of our mission statement and build in a rhythm to keep us all moving forward together.
We hope you find one or four that you'd like to join below!
Want to Connect with a Group?
We believe that God has called us to live in relationship with one another – carrying another's burdens, showing kindness and love, and developing relationships in truth. Life groups give us the incredible opportunity to create atmospheres for support, trust, and authenticity while also living through celebrations and challenges together. These relationships allow us to have a foundation rooted in abundant love and grace so that we may engage deeper in our walks with Christ.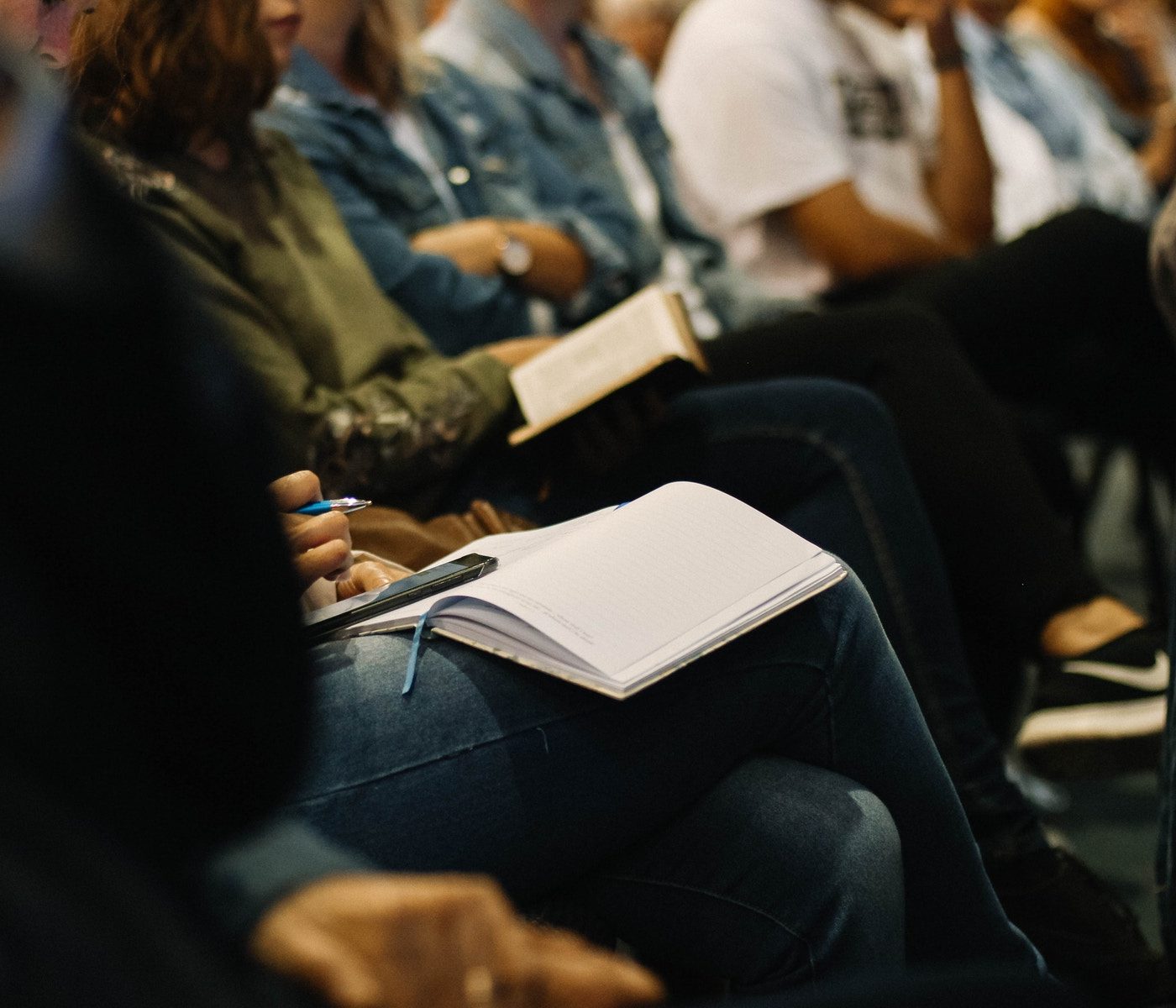 GATHER + GO
Occurring on Sundays at 5:30 PM, this group alternates between meeting together for Bible study and discussion and going out to serve our community. This is a great opportunity to live outside our walls and be a reflection of Christ in our world.
Life in the Word
This group meets on Wednesdays at 6:30 PM at Real Life and is led by Pastors Jeremy and Kristie. Though the study changes from season to season, the focus of this group is to dig deeper into the Word and discover what it means to live as the Kingdom of God.
We Are Here To help!
Contact us below and we will help you get connected.